Le Bonheur Children's Hospital
Memphis, Tennessee
Le Bonheur Children's Hospital is the region's first and only comprehensive pediatric specialty and subspecialty referral center for hundreds of physicians and more than a quarter million children.
How Your Dollar Helps Patients at
Le Bonheur Children's Hospital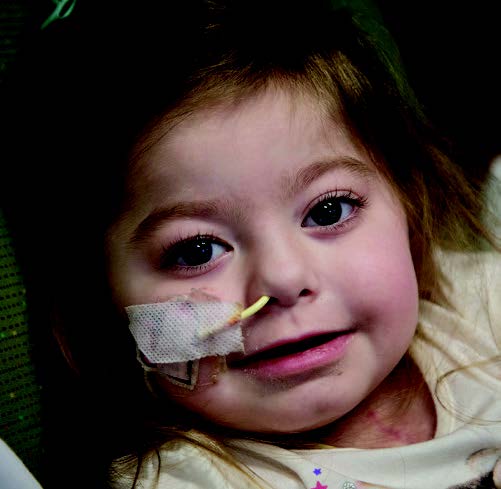 Patient Services
For Kids LikePiper
Despite her weakened heart, Piper wanted to play like every other kid. She'd ride her tricycle in a loop around the CVICU while two people pulled the machines that kept her heart pumping and another would guide the bike. With each loop, doctors and nurses hid behind doors or desks waiting to surprise their spunky patient.
Le Bonheur Children's Hospital located in
Memphis

, TN

"Le Bonheur Children's Hospital Le Bonheur Children's Hospital in Memphis, Tenn., treats more than 250,000 children each year through community programs, regional clinics and a 255 bed state-of-the-art hospital. Le Bonheur trains more than 350 pediatricians and specialists each year. Nationally recognized, Le Bonheur has been named by U.S. News & World Report as a Best Children's Hospital. For more information, please call (901)287-6030 or visit lebonheur.org. Connect with us at facebook.com/lebonheurchildrens, twitter.com/lebonheurchild or on Instagram at lebonheurchildrens."
Start a Fundraiser
Help make miracles happen for local sick and injured kids in your community by creating your own fundraiser! You'll feel good knowing that your celebration or event is helping heal even the tiniest of patients.
Show You Care
Get a free Miracle Band to represent the more than 10 million kids who enter a Children's Miracle Network Hospital for treatment every year.
Put Your Money Where The Miracles Are